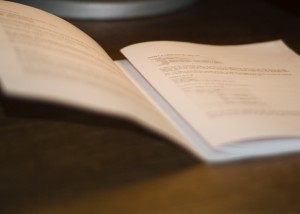 If a brochure is too small for your needs, and a catalog is too large, you may want to consider a booklet. A booklet is a small but detailed book of information on your company that can provide the perfect amount of information to your clients.
Booklets are perfect for potential clients and customers to leaf through for information. Brochures only give a few details on one folded piece of paper while Catalogs provide a great detail of information with lists of products that may be ordered. Booklets, however, are just the way to give details about your company and descriptions of some of your more popular items. If you are unsure what information to include in your booklets, one of our sales representatives would be happy to consult with you to determine the most effective way to create and compile your booklet.
As always, with CompuPrint you are guaranteed competitive pricing and quick turnaround times. Give CompuPrint a call today. One of our staff members would be happy to discuss booklet printing with you.