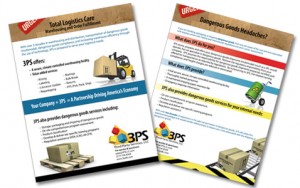 Flyers are a fast and easy way to get information across to a large number of people. They are handy for stuffing mailboxes, adding to newsletters, passing out in public, or tacking to a bulletin board or telephone pole. Whether your band is playing at a local gig next week or you are letting residents know about your newly-opened business, flyers may be the way to go.
All of our CompuPrint flyers can be custom-designed for paper stock, color, font, graphics, and just about anything else you could need. Vast numbers of our flyers can be ordered in just a few days, and can be fully color printed on both sides in a variety of shapes and sizes, ranging from post-card sized to full-page size, with landscape or portrait orientation. Our high-quality printing will blow other flyers out of the water with crisp detail and eye-catching colors, and will put you at ease with fast turnaround and budget-saving prices.
As always, with CompuPrint you are guaranteed competitive pricing and the quickest turnaround times. For flyers, we can turn around production in as quickly as one day. Give CompuPrint a call today. One of our staff members would be happy to discuss flyer printing with you.